Well we didn't see that coming for miles did we, and what a curveball it turned out to be, the big question now is "how" to stay alive and still conduct our business in the future.
As always, most of us focus on our business and some few external issues and suddenly it is something completely different that comes along and topples everything we do.
I was for a long time more worried about Brexit, Iran, Trade wars, environmental issues, US election just to mention a few and then this bug comes along.
Last year I decided to spread my business risk by making sure I was not dependable upon a few big clients, and managed to find some extra clients to work with.
I have always had a principle of having at least tree legs to stand on, now I might need four legs to be sure.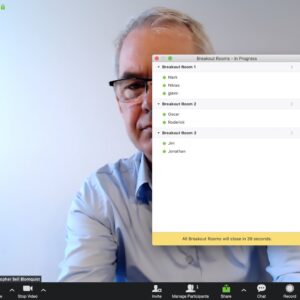 I am old enough to remember some other crisis we have been trough over the years, some of them pasted by without to much turbulence , but the one I remember is the one in 1990s.
Back then banks were forced, due to their own economy, to try and salvage money by demanding back loans from companies and clients.
In those days I worked as a real estate agent and helped quite a few old clients that were forced to sell their homes.In other cases, I helped out to salvage money for credit institutes, banks and companies.
The big difference between back then and today is that today we are all doing well and suddenly the economic landscape shifts like in an earthquake and nothing is the same.
It´s more of a paradigm shift rather than just an economical disaster, because we all suddenly find us in a situation where it is no longer a question of just going back to as it was.
This firestorm has not only burnt away our way of doing business, the bug has fundamentally shifted economical and social business principles for years to come.
We suddenly have to rewire everything in a totally new way of interacting locally and globally when it comes down to business and social way of living.
This is historical in many ways, if you look back and think that the great wars shifted things, or the depression during the 1930s, then I am sure our present situation is doing the same.
If you look on how different countries decided to act, and in some cases not to act, we can all conclude the strategy its more about slowing down or delaying the pandemic.
The problem is that you cannot slow down business in this way without major consequences to the world economy momentum, its not a boat where you just shift to "dead slow".
When it comes down to my own business it has of course had some impact on me too, but much worse is that a lot of companies are going to be hurt much more and probably go bankrupt too due to not being able to change fast enough to the present conditions.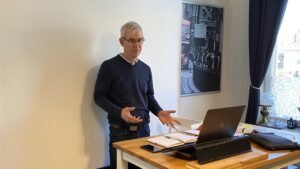 In many cases we have to shift our way of conducting business, its not about what you do, it's more about "how" you are going to conduct your business.
Just to put it into perspective, it could be a restaurant losing its clients in the restaurant but instead start to deliver take away food or home delivery.
It can be, as in my case, where you go from doing courses at conference centers to doing them online, we both still provide our business idea, its more about "how" we do it.
The same strategy can be applied for many different types of businesses but in some cases it will be much more disruptive, and you will need help to find your "how" very fast indeed.
I am already sure of several "how" things will develop and "how" things will go back to some kind of normal, but be sure of one thing, "wait and see" is not a strategy.
No one knows for how long we are in this black tunnel, but there is an end to it, we just have to make sure we can endure the trip and come out on the other side well prepared.
If you need help in finding a way forward or digging into your way of conducting your business, don't be afraid of asking for help, we are all in it together for better or worse.
Christopher Bell Blomquist Consulting
Managing Director
Lead Negotiator Consultant
Scotwork Sweden.